Stock Tanks from Tractor Supply
Stock tanks come in a variety of sizes and shapes, and here, you'll find the most popular ones. When you purchase online through the links below, you can pick them up from your local Tractor Supply or have them delivered (in some locations). When purchasing through these links, you'll also be supporting Stock Tank Pools through affiliate links. Thank you :)
Round Stock Tanks
Round stock tanks are the most popular option for stock tank pools. At 2' tall, they're perfect for lounging in the summer heat and fit to 2 to 5 people comfortably! Pick from a 6' or 8' diameter below.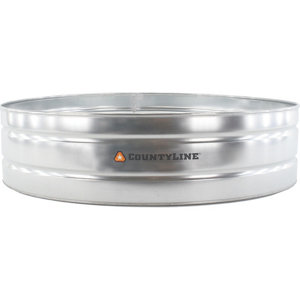 The largest tank available, fits up five (700 gal). $399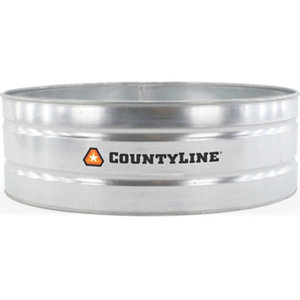 A perfect size for 2-3 people (400 gal). $269
Oval Stock Tanks
Oval stock tanks are perfect for small backyard or those on a budget. Prices range from $99 up to $249.
Great for skinny backyards, up to two people (300 gal). $249
Big enough for one, fits anywhere (170 gal). $179
The perfect soaking tub for one (100 gal). $99